Attendee comments Vol. 4
September 28th, 2018
International Legume Conference was held at the Sendai City War Reconstruction Memorial Hall from August 29th to September 3rd. Sendai was the first Asian city to host the conference of more than 100 legume researchers worldwide. 
Professor Ben-Erik Van Wyk, chairman of the previous ILC and experienced convention organizer enjoyed his 4th visit to Japan. He had kindly offered to spare some of his time to share his thoughts and impressions of Sendai. 
"Sendai is an ideal city for convention, it's attractive, clean and organized. There are restaurants everywhere, has an excellent public transport and beautiful trees in the city. With a little help, I had no fuss travelling from the Sendai International Airport to the downtown. It was like an adventure exploring the city – some people may find it as a difficulty, but I think it is charming to experience different culture."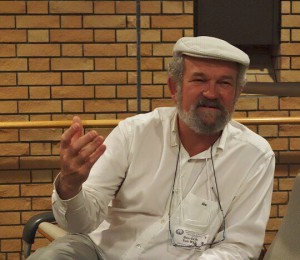 Professor Ben-Erik Van Wyk, Professor of University of Johannesburg, South Africa. Research interest in medical plants, useful plants, plant classification and chemo systematics. Organizer of the previous 6th International Legume Conference.