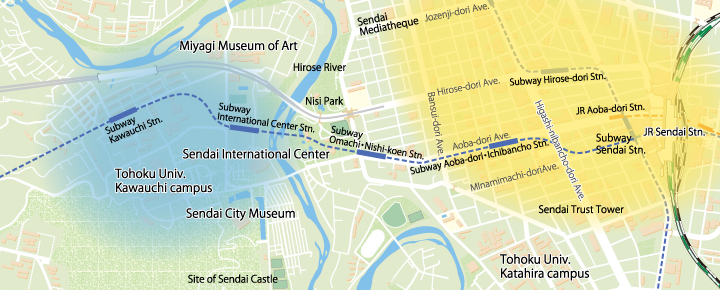 Located at the foot of the site of Sendai Castle, in a lush green environment, is the Sendai International Center, and other cultural facilities such as museums and art galleries, as well as the Kawauchi Campus of the representative of academia in Sendai – Tohoku University. The exhibition building of the Sendai International Center with 3,000㎡ of exhibition space and connected to the International Center was opened in April, 2015. The Third UN World Conference on Disaster Risk Reduction was held in March, 2015 accommodating for 6,500 participants from over 185 different countries, proving Sendai's ability to hold large scale conventions. Furthermore, the convenience of the center was vastly improved with the opening of the Tozai subway line in December, 2015, linking the center to Sendai JR station. Travelling time between the two stations is only 5 minutes. The community square of about 19,000㎡ adjacent to the International Center Station on the Tozai subway line can be used not only as a carpark but also as an area for 8,000㎡ tents for large scale conventions.
Main Convention Facilities
●Sendai International Center
●Tohoku Univ. Kawauchi Centennial Hagi Hall / Kawauchi-kita Campus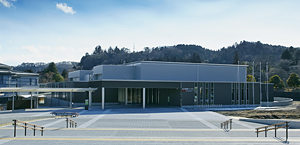 Sendai International Center Exhibition Hall

There are many meeting facilities, hotels, shopping malls and restaurants all within walking distance of the Tohoku region's largest rail terminal. There are hotels and conference facilities adjacent to Sendai Station, giving the area a good reputation for easy access. Tree-lined Jozenji Street, symbolizing the City of Trees, is a short walk with a variety of public facilities and an event square. It is also a short walking distance to Kokubuncho, the Tohoku region's largest nightlife entertainment district.
Main Convention Facilities
●Sendai City Small and Medium-sized Enterprises Activation Center
●Sendai Sunplaza Hall
●Sendai Civic Auditorium
●Sendai Mediatheque
●Tokyo Electron Hall Miyagi
Main accommodation facilities with convention facilities
●The Westin Sendai
●Hotel Metropolitan Sendai
●Koyo Grand Hotel
●Sendai Kokusai Hotel
●Hotel Monterey Sendai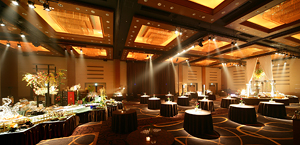 Hotel Metropolitan Sendai

There are also a number of convention facilities in the suburbs.
Here we will introduce those on the Namboku subway line, Sendai Port, Sakunami Hot Spring and Akiu Hot Spring.
【Namboku subway line】


Main convention and accommodation facilities

●Sendai Royal Park Hotel:Izumi chuo stn.
●Hitachi Systems Hall Sendai:Asahigaoka stn.
●Xebio Arena Sendai:Nagamachi stn.
【Sendai Port】


Main convention facilities

●Yume Messe Miyagi
In July, 2015 the Sendai Umi no Mori Aquarium was opened. It is a popular area also including the existing Outlet Mall.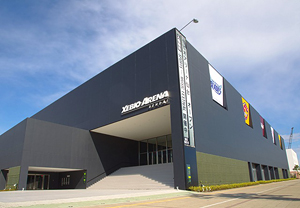 Xebio Arena
【Sakunami Hot Spring】
Sakunami has been referred to as the back lounge room of Sendai. It is historically renowned as having been a secret hideaway hot spring for the feudal lords of Sendai and enjoyed by the poets Masaoka Shiki and Doi Bansui. Sakunami is approximately 40 minutes from Sendai city and is a perfect place of course for conventions but is also popular for after-convention activities.
The main accommodation with convention facilities
●Yosenkaku Iwamatsu Ryokan
●Yuzukushi Salon Sakunami Ichinobo
【Akiu Hot Spring】
Akiu Hot Spring is historically said to have been used by the imperial family and is one of only three in Japan that was bestowed with a special imperial name. In addition to the inn that was founded in the Heian Period (794-1192) there are other inns of the Edo Period (1603-1868) in the town. The hot spring is not too far from Sendai being only a 30 minute drive. In May, 2016 the G7 Sendai Finance Ministers and Central Bank Governors' Meeting was held at Hotel Sakan as the main venue and Akiu is becoming a popular resort convention area.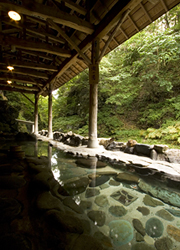 Yosenkaku Iwamatsu Ryokan
The main accommodation with convention facilities
●Hotel Sakan
●Kagaribi no Yu Ryokusuitei
●Hotel New Mitoya
●Akiu Resort Hotel Crescent
●Iwanumaya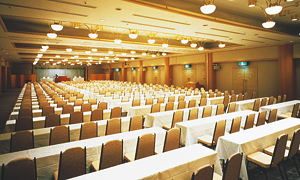 Hotel New Mitoya
There are hotels and convention facilities outside of Sendai City but within Miyagi Prefecture, such as one of Japan's three most scenic spots – Matsushima and Miyagi Zao.
The main accommodation with convention facilities
●Hotel Matsushima Taikanso
●Yumoto Matsushima Ichinobo
●Active Resorts Miyagi-Zao
●Laforet Zao Resort & Spa