Attendee comments Vol. 2
August 30th, 2017
6th International Conference on Photoinduced Phase Transitions (PIPT6) was held at the Sendai International Center on June 4th – 9th, 2017.
In the season of fresh green, more than hundred participants gathered from around the world for this international conference to discuss the latest progress on photoinduced phase transitions and related phenomena.
During the event, we caught Professor Chong-Yu Ruan and asked him for his impression on his first visit to Sendai. 
Not only the greenery and its easy access to the conference venue by subway impressed him well, he noted on Sendai as a friendly city – having enjoyed strolling around the city feeling safe even late at night. When asked for any recommendations, he emphasized on people to stay in lively downtown where you can find many different styles of restaurants and experience the festive atomosphere.
As he hadn't tried the beef-tongue yet at the time of interview, we hope he was able to try the Sendai's famous gourmet before he had left. Yet, even if he didn't, now he has one good reason to return to this city again!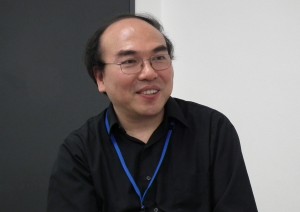 Professor Chong-Yu Ruan
Co-chairman of the PIPT6. Professor at Department of Physics and Astronomy, Michigan State University, U.S.A. Specializes in ultrafast phenomena, surface and interface science, nanostructure and dynamics, and phase transition. [Online, accessed on August 1, 2017, http://uec.pa.msu.edu/ruan.htm]